About Cockroaches and Infestation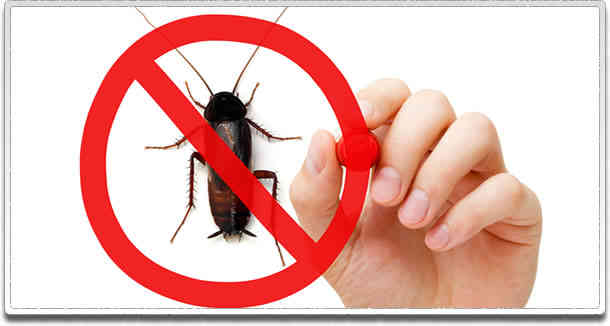 In Sydney, cockroach infestation among households is very common because of the moisture and warm temperature. There are a lot of cockroach species, but the most common in Sydney are the German cockroaches who can easily multiply as long as they have a place to live in and decaying matter that they can feed on. Aside from this, a female German cockroach's life span is only 20 weeks, but within this period, it can lay seven eggs (??) each of which contains 48 eggs.
Cockroach infestation is not only disgusting but is also a significant risk to your health. It can cause food poisoning by transferring different microorganisms to your foods, to name a few are Salmonella, Staphylococcus and Streptococcus. Cockroaches can also trigger allergic reactions and asthma by unconsciously inhaling their droppings and shredded external skeletons.
Sometimes you may not be aware that your house is already infested with cockroaches since these creatures are nocturnal, but in severe cases of infestations, cockroaches emit a bad odour which you can look out for. Other signs that you need to watch out when you think your home is infested by cockroaches are the droppings and their external skeletons which you will usually find in hidden places like under the couch or at the back of furniture.
Cockroaches are hard to eradicate that is why simple pesticides and traps will not be enough to get rid of them completely. The best thing to do is to call the experts. And the experts are us! We take pride in delivering our pest eradication services excellently!
Why people choose Hills Pest Control Pros?
As one of Sydney's best pest control service providers, we can guarantee you quality services, or we will give your money back. In our years of experience, all of our clients were very happy with the way we have delivered our services.
We can also assure you that our equipment and chemicals are not only safe for your children but also to the environment and to your beloved pets. Your pest concerns are important to us – that's why we promise an immediate response once you call in for help. We only deploy our best pest control technicians. That is why you can be sure that all cockroaches will be eradicated once we leave your house.
What separates Hills Pest Control Pros from the others? We comply with Australian standards for pest eradication that is why you are assured of our quality service.
We also don't subcontract because we care for your home like we care for our own home. We also provide you with free quotations, and we will not surprise you with extra charges.
Personalised Cockroach Pest Control Solutions
There are three kinds of cockroaches that live in Australia, the German cockroaches, American cockroaches and Oriental cockroaches. They may live in the cracks of your walls, ceilings and areas where you prepare your food. Being an expert when it comes to pest control, we understand that different species and different infestation settings require a unique solution, that's why we offer customized treatment processes for every client.
You can be assured of peace of mind while we eradicate this notorious species from your home because our company is equipped with the right tools and people that can do the job right away causing you fewer disruptions at home. Hills Pest Control Pros takes pride of the good reputation it has gained when it comes to eradicating different kinds of cockroaches, and your home and health is important to us.
Cockroaches may not only cause allergies and asthma, but it can also cause gastroenteritis. Imagine a cockroach walking around faeces, left over foods, garbage bins or other decaying matter and then it roams around your kitchen where you prepare meals for your family.
Get Rid of Your Cockroach Problems Today!
Getting rid of these pests must be done immediately that's why we assure you that we will quickly respond once you called us for help. Identification, targeting and elimination are our primary objectives when we battle for you and your family against cockroaches. We promise not to leave your house until we see traces of them and until you are satisfied with our work.
So if you think that your family's health is at risk because of cockroach infestations, don't hesitate to call our 24/7 hotline and our friendly customer service associates will be happy to discuss the details with you.