About Fire Ants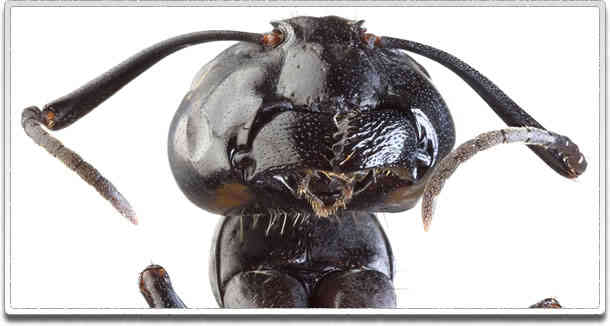 Fire ants can form their mounds anywhere, and their mounds are hard to identify because their entrance and exits are not visible. They can quickly multiply and are very territorial.
Fire ants can pose a lot of danger especially to children and individuals who have allergies to the toxins they emit. These insects, when provoked, may swarm and bite all at once causing swelling and large pustules to the victim.
Their bites leave a burning sensation on the bite site and may even cause anaphylaxis which can be lethal and needs immediate medical attention. Aside from building mounds, fire ants may also be found living on soils or under pots, that's why you have to be careful especially if you have a garden in your backyard.
Getting Rid of Fire Ants
Getting rid of fire ants on your own is not impossible, but it is risky. It is important that you identify first where their nest is and make sure that you don't disturb it at all, or these ants might attack you making it harder for you to eradicate them.
Pouring boiling water or kerosene is one of the oldest methods known in getting rid of ants, but these methods are highly discouraged because aside from the fact that there is a health risk factor involved, the success rate is only 60%. Aside from these, you are also unconsciously pouring toxic substances to other nearby plants and soil.
The safest method used in Australia is by using low-toxicity chemicals, but the problem with this approach is that it only prevents the queen from laying her eggs, it does not get rid of the whole colony. So after a few weeks of waiting, voila! They're back!
Ant Damage
Aside from their bites, ants can also destroy your buildings, pathways and even your electronics at home which may cause short circuits. They can also serve as vectors in the transmission of viral and fungal diseases.
Over-the-counter pesticides may get rid of some ants, but those are the only ants that you can see and not the ants that are hiding somewhere else. Aside from their colonies, ants are also capable of hiding in cabinets, cracks on your walls and ceilings. This is now our job, a job for the experts.
Customised Ant Pest Control Solutions
Being in this industry for several years, Hills Pest Control Pros knows that a customised treatment is needed for the different classes of infestations. We take pride in being able to provide our customers with excellent results using our modern equipment and strategy. With Hills Pest Control Pros, you can be sure that your home will be free from these pests because our chemical treatments penetrate up to the deepest part of the colony making sure that all ants are eradicated. You can also be sure that our chemicals are safe for your whole family and to your pets.
Aside from these, we will also provide you with a free quotation, and we promise that there are no surprise charges. We also give a money back guarantee should you not be satisfied with our job. Based on our experience, all of our customers were satisfied with how we made their homes pest-free without causing them too many disruptions.
Why People Trust Hills Pest Control Pros
At Hills Pest Control Pros we value your trust that's why we only deploy our best pest control technicians to your home. Our friendly technicians will treat your home the way they treat their own, and they are trained not to leave your home without a smile on your face.
As one of Sydney's best pest control service providers, Hills Pest Control Pros also specialise in exterminating green, black, white and bull ants. You can be sure that we provide only the best services because we comply with Australian standards and we don't subcontract. We understand that pest infestations like this require immediate attention that is why we promise to respond as soon as we can when you call.
We are the experts when it comes to the identification, targeting and elimination of pests because improving the quality of life of our customers is part of our commitment.
So if you see fire ants or different kinds of ants swarming and trying to colonise your homes and buildings, don't hesitate to call our 24/7 hotline and our friendly customer service associates will be happy to discuss the details with you.